---
. . . . . . . . .
. . . . .. . . . . .
. . . . . . .
.
---
www.AntennaMastsRus.com offers the lowest Wholesale prices on Lexus IS300 Antenna Parts. You as a Customer can order your Lexus IS300 Antenna Mast directly from us by skipping the middle man and high retail prices at your Lexus IS300 Dealer - receiving an average savings of hundreds of dollars on a Lexus IS300 Antenna Mast Parts order! That means you can place your Lexus IS300 Antenna Mast order anytime, right here online 24 Hr a day. Direct your Lexus IS300 Antenna Mast questions to our Customer Service specialists, as we don't just sell Lexus IS300 antennas, WE INSTALL THEM, thus we offer your our years of experience with your Lexus IS300 Antenna installation !!!! Many Times there's more to the Sale than the Part.
Order Line ..... 920-686-0644
Call us with your Payment Info or you can use the Buy it Now Feature.



Lexus IS 300 Antenna Parts
For: the Following Years
2001-2005

IS300 Antenna Mast
GENUINE

This is an OEM ( Original Equipment Manufacturer Genuine Lexus Part ) FUBA Roof Top Replacement Antenna Mast for the Roof Mount Antenna for your IS300. It is a Spiral wound antenna mast and is 16 " Long.


Fits the following Lexus IS 300 Models:
With a Factory Roof Antenna


| | |
| --- | --- |
| IS 300 Sedan All | 2005 |
| IS 300 Sedan All | 2004 |
| IS 300 Sedan All | 2003 |
| IS 300 Sedan All | 2002 |
| IS 300 Sedan All | 2001 |

$15.50

IS 300 Antenna Mast/Whip
Aftermarket


What Size do you Need ?

Aftermarket 9"

Aftermarket 10"

Aftermarket 11"

Aftermarket 16"

Aftermarket 18"

Aftermarket 21"

This is a Very High Quality AFTERMARKET FUBA Style Designed Replacement Antenna Mast / Whip that is for the Roof Mount IS300 Antennas. This Whip/Mast has the twisted wire that runs up the mast, some of the early models of the IS300 masts were a none twisted. This is the newer Replacement for ALL IS300 cars with the Roof mounted FUBA STYLE ANTENNA ..... These masts are 99% Identical to the OE Genuine Version and is a very good replacement mast.

See Photo below of this Mast mounted on your car.

Most Fuba Style antennas under 12" is where you begin to loose reception. Fuba Style AM/FM antennas need to be at least 12" + to pick up the proper signal that is in the air waves. So in theory the longer the whip the better your AM/FM signal will be. Just thought you wanted to know!

Fits the following Lexus IS 300 Models:
With a Factory Roof Antenna

| | |
| --- | --- |
| IS 300 Sedan All | 2005 |
| IS 300 Sedan All | 2004 |
| IS 300 Sedan All | 2003 |
| IS 300 Sedan All | 2002 |
| IS 300 Sedan All | 2001 |







CALL IN PRICE
of These Masts are $2.00 More Than The Below Pricing


This is for a 9 " Mast

$5.00

---

This is for a 10 " Mast

$5.25

---

This is for a 11 " Mast

$5.50

---

This is for a 16 " Mast

$5.65

---

This is for a 18 " Mast

$8.65

OE Hirschmann 6 3/4"
Antenna Mast




Click Photo for + size

IS 300 Antenna Mast/Whip
6 3/4" OE Hirschmann


This is an OE Hirschmann ( Original Equipment ) Made in GERMANY by the OE Suppler to Mercedes, BMW, VW, ETC. This 6 3/4" Whip/Mast as a short mast receives excellent reception, compared to a 16" mast we tested it lost very little to no reception loss with a station that is some 80 miles away. So for a Very Short Mast that actually works here it is, and made in Germany and not a China Copy, PS: that's why it works.

* Mast Has superb reception,... the ONLY 6 3/4 " Mast on the Market that REALLY works.

Fits all of the following: "SEE BELOW" If your mast is BROKEN or MISSING or STOLEN, this is the part you need to repair your antenna ..... Just simply unscrew the whip from the base, and install the new one.


Fits the following Lexus IS 300 Models:
With a Factory Roof Antenna

| | |
| --- | --- |
| IS 300 Sedan All | 2005 |
| IS 300 Sedan All | 2004 |
| IS 300 Sedan All | 2003 |
| IS 300 Sedan All | 2002 |
| IS 300 Sedan All | 2001 |




$18.50

IS 300 Antenna Mast/Whip
Aftermarket 8"

This is a Replacement Antenna Mast for the Lexus IS 300 mounted on the Roof. It is the NEW European Look Design that is made to fit perfectly on the IS Factory Base. Simply unscrew the old mast and install this New one. It has Great reception for a 8" antenna, yet you will loose about 15% reception.

Most FM antennas under 12" is where you begin to loose reception. FM antennas need to be at least 12" + to pick up the proper signal that is in the air waves. So in theory the longer the whip the better your FM signal will be. Just thought you wanted to know!


Fits the following Lexus IS 300 Models:
With a Factory Antenna


| | |
| --- | --- |
| IS 300 Sedan All | 2005 |
| IS 300 Sedan All | 2004 |
| IS 300 Sedan All | 2003 |
| IS 300 Sedan All | 2002 |
| IS 300 Sedan All | 2001 |




$7.99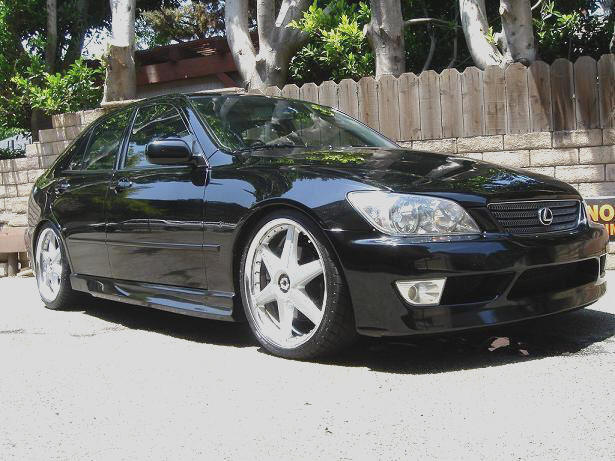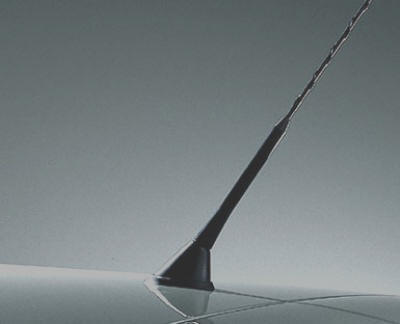 This is the Roof Mount Fuba Antenna That takes the Replacement Mast Above
Copywrite 1999-2019 The Antenna Source TM All Rights Reserved